Exclusive interview! Paresh Rawal on playing 'Babu Rao' in 'Hera Pheri': He has an RK Laxman and Chaplin kind of characterisation | Hindi Movie News
Excellent characters and an entertaining storyline made Priyadarshan's '
Hera Pheri
' an evergreen film. The iconic role of 'Babu Rao', played by
Paresh Rawal
in the film, is a favourite with every movie buff. As the iconic film completes 21 glorious years today, ETimes caught up with the actor, who, in an exclusive interview, opened up about what went into creating the popular character, compliments he has received for his performance over the years, and more. Excerpts…
'Hera Pheri' completes 21 glorious years today. How do you look back at the film today?
It is still very fresh in our minds; we had not anticipated that it will be such a big hit. We just thought that it would be a nice and unique story. The dialogues were funny and it was entertaining. We never imagined that it would be loved and remembered in such a big way. People come and tell me that they watch the film whenever they are feeling sad; we didn't know that the film would work this way.
When Priyadarshan narrated the story to me, he had said that if this character doesn't click, the story would not work. He was so assertive and confident about it and I am happy that what he said turned out to be true. Somebody even said that the character is as popular as RK Laxman's 'Common Man'. The character has that kind of trait, gait, innocence, and humour. The reason behind the success of the character of Baburao is his innocence. Comedy that emerges out of poverty is always appealing; it is almost Chaplin-ish.
What went into creating the character of Baburao?
Improvisation is a part of every actor's technique. But it has to work in that frame; you cannot overdo it. I could relate to the body language of the character. It was somewhat child-like. The dialogues, written by Neeraj Vora, also worked in its favour, plus we decided to give it a Marathi touch. Everything fell into place. We played around with the character and it was a joyride working on the film.
The scenes and dialogues from the film have become meme material now…
Yes, I have seen them. I enjoy them thoroughly. I believe you should always enjoy good humour.
Take us back to the time when it all happened. How did you come onboard the film?
I had worked with Priyadarshan in 'Kabhi Na Kabhi' starring Anil Kapoor, Jackie Shroff, and Pooja Bhatt in 1995. He called me and said that he wants to do another film with me and he has a role for me in mind. He told me that he will not offer the role to anybody else because he cannot visualise the character being played by anybody else but me. He showed such confidence in me even before we shot the film.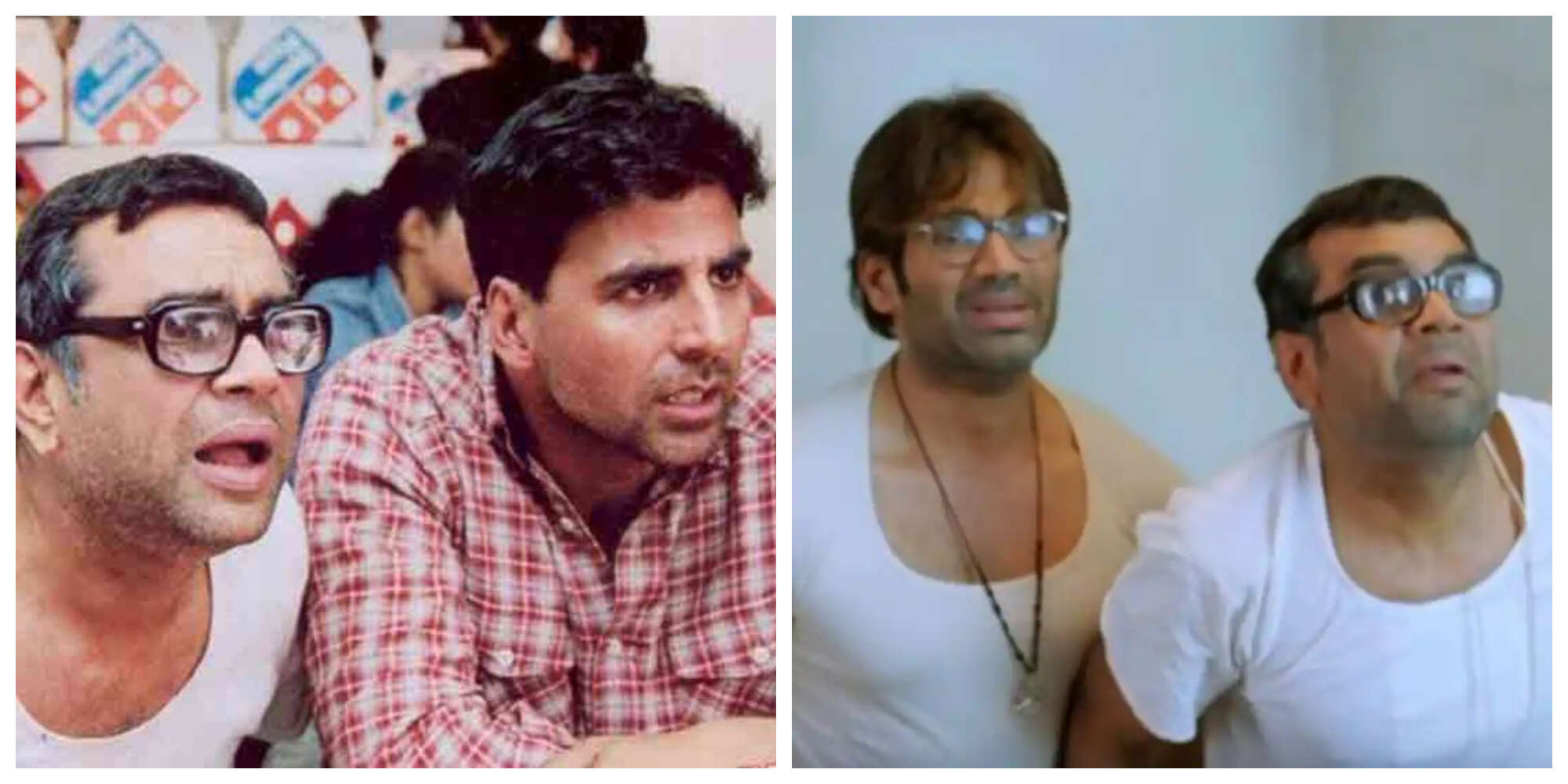 Was shooting with Akshay Kumar and Suniel Shetty as much fun off-screen as it seemed to be onscreen?
Suniel Shetty and Akshay Kumar are very easy actors to work with; they don't come with excess baggage of being stars. We were all secure actors on the sets in our own ways. Nobody was concerned about screen time or stole anybody else's scenes in the film.
There are talks about a third instalment. Are you looking forward to it?
I am definitely looking forward to the third part. It must happen and it will. We don't get to see these kinds of characters and films coming more often. We should keep such franchises alive. And I feel this is the best time to do comedy and bring joy to others.

If there is ever a spin-off planned with Baburao, will you be game?
Why not? It would be interesting to put Baburao against different backdrops to see how he excels. I think it is a unique character in all aspects. He has all the qualities in him. He has an RK Laxman and Chaplin kind of characterisation.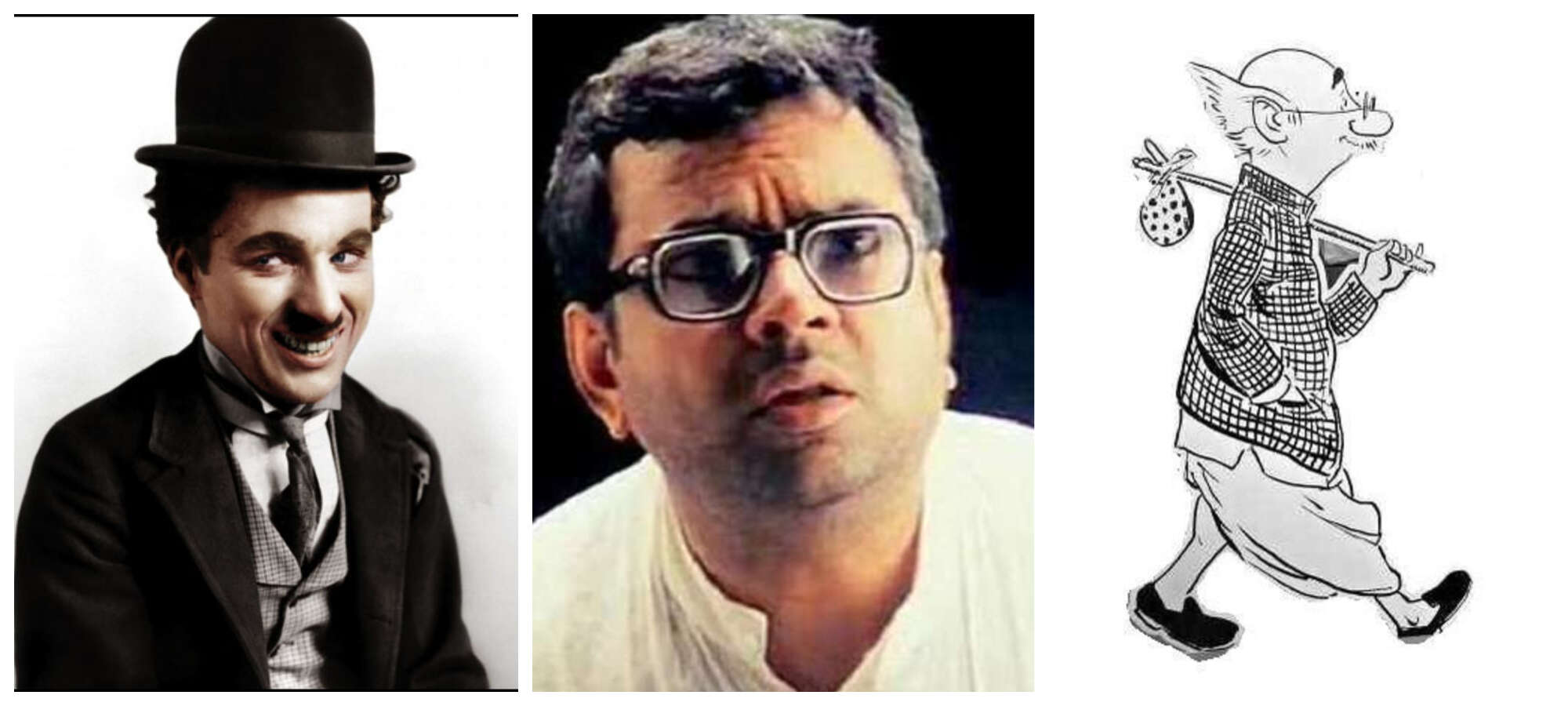 What kind of reactions or compliments have you received for your role and performance over the years?
An 82-year-old gentleman insisted on talking to me once. He told me that he has been through a lot in his life and my film has given him happiness. He said he carries a DVD of 'Hera Pheri' with him and watches it when he feels sad. He says he always prays to God to bless me because I give him happiness through my character and performance. I had tears in my eyes after listening to him; it made me realise that I had done something good.
Do you think the definition of comedy has changed over the years in Hindi cinema?
Yes, it has changed a lot. Comedies are being done on television too and the one run by Kapil Sharma is mind-blowing. If we have to stand in front of such shows, we, too, have to create such healthy comedies. Buffoonery and stupidity will not work; I loathe vulgar comedies. Comedy should be such that you laugh and then there should be a realisation too. Healthy comedy enriches you from within.